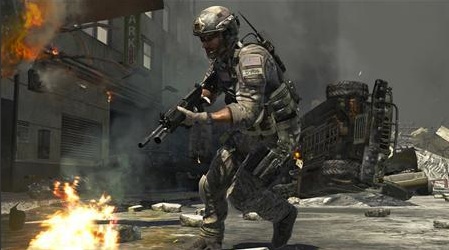 Activision Blizzard " Call of Duty: Modern Warware 3" video oyunu, ABD ve İngiltere mağazalarında ilk 400 milyon dolardan fazla satış yaptı.Activision'ın Cuma günü yaptığı açıklamada, geçen yıl 5,6 milyon adetle 360 milyon dolarlıkl satış rekorunu kırarak 6,5 milyon adetlik satışa açıklandı.
Oyunun geçin yılki versiyonu " Call of Duty: Black Ops" ilk 2 ayda 1 milyar dolarlık satış rakkamını yakalaşmıştı.
Actiision'ın açıklamasının ardından şirketin Nasdaq borsasındaki hisse senetleri 13,17 dolarla yüzde 1,5 oranında arttığı gözüktü.